Destiny is the newest franchise from Bungie and its ambitious successor to Halo. It is a first-person shooter with elements of open-world sandbox and persistent world where humans are up against an alien threat seeking to rid them of existence.
From the creators of Halo and the publisher of Call of Duty comes Destiny. With an unprecedented variety of FPS gameplay, Destiny promises to deliver an incredible story set within a newly-imagined, always-connected universe filled with action and adventure.
Everything changed with the arrival of the Traveler. It sparked a Golden Age when our civilization spanned the solar system … but it didn't last. Something hit us, knocked us down. The survivors built a city beneath the Traveler, and have begun to explore our old worlds, only to find them filled with deadly foes. In Destiny, you are a Guardian of the last safe city on Earth, able to wield incredible power. Defend the City. Defeat our enemies. Reclaim all that we have lost.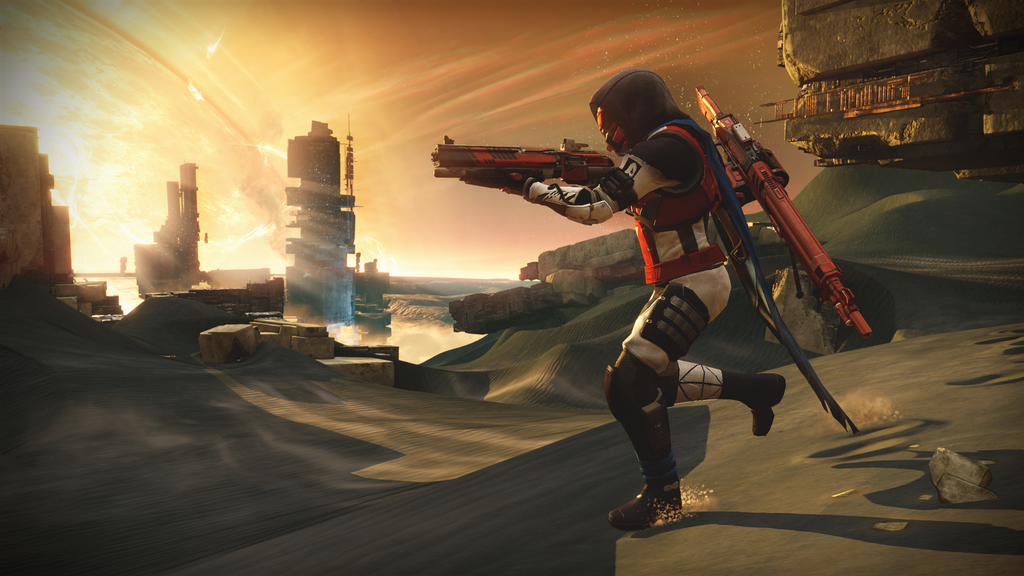 Set phasers to pew-pew with a look at the Dust Palace Strike from Destiny; exclusive to PlayStation until Fall 2015.
Source: Gamespot.
Published by: 20th CNetwork.